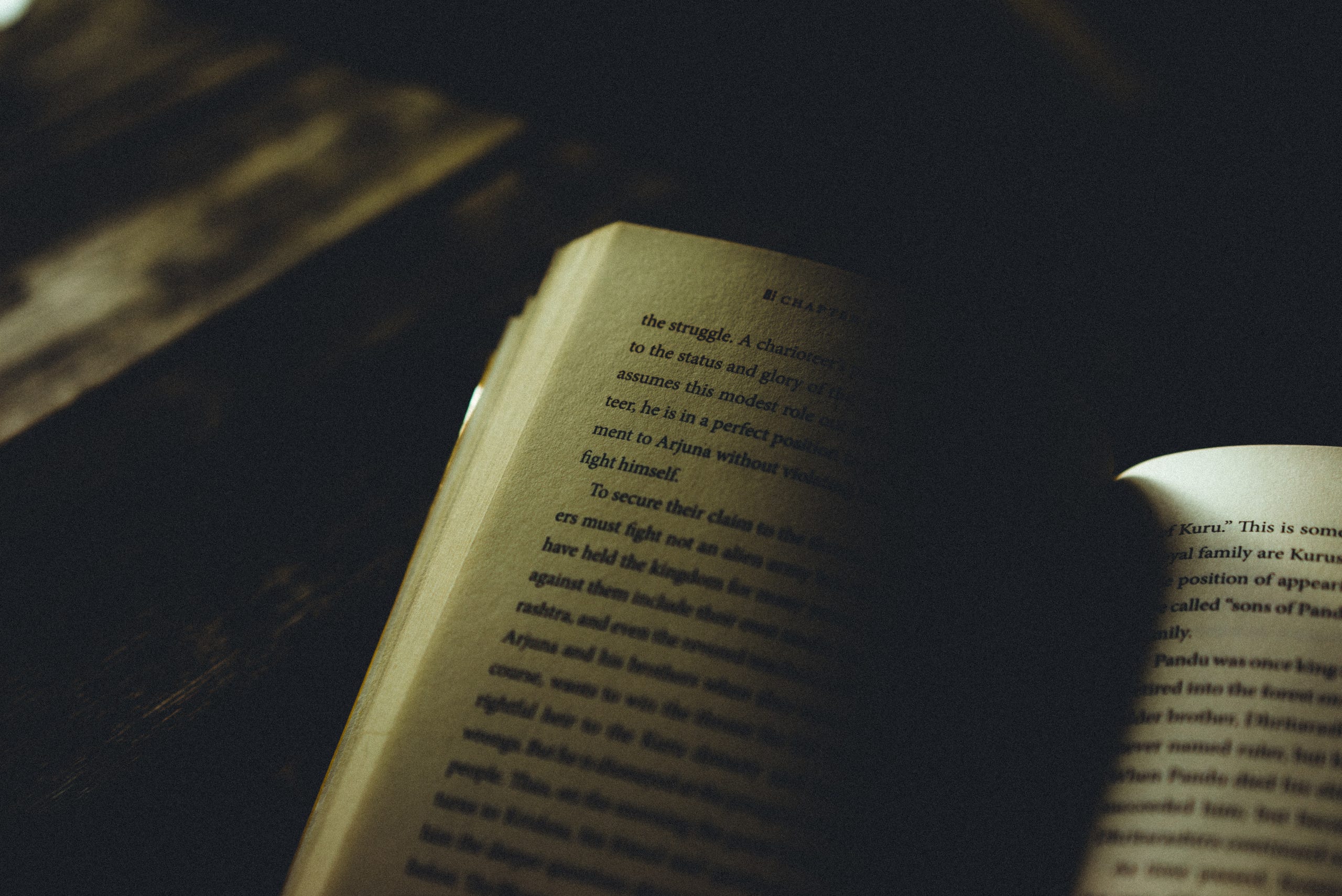 gert biesta
Professor of Public Education (0.4) at The Centre for Public Education and Pedagogy, Maynooth University, Ireland
Professorial Fellow in Educational Theory and Pedagogy (0.3) at the Moray House School of Education, University of Edinburgh
NIVOZ Professor for Education (0.2) at the University of Humanistic Studies, The Netherlands (until the end of 2020)
Visiting Professor University of Agder, Norway
Associate Editor Educational Theory
Co-Editor British Educational Research Journal
If you want to be updated about publications and activities, please follow me on LINKEDIN (I no longer use twitter - I will return once Trump has left)
PLEASE SCROLL DOWN FOR A MORE
* 1 February 2020: I have updated information about books, journal articles and bookchapters, so this is up to date again
* Please note that I will have limited capacity for invited presentations between 1 February and 1 August 2021.
* Please note that I do not work during weekends, so if you sent an e-mail on Saturday or Sunday it's likely that it will not arrive. Please resend during weekdays.
Welcome. This website provides information about my research, writing and scholarly activities. It has a (almost) comprehensive overview of my publications and additional information about other activities. If you are looking for a copy of any of my publications, please feel free to get in touch by e-mail through clicking here.
I receive a rather large amount of e-mails and am not always able to keep on top of everything, which I regret. Thanks for your understanding.
For those who read Dutch, here's a poem that contains an important message
(an English translation is below):


Henriëtte Roland Holst (1869-1952)
De zachte krachten zullen zeker winnen
in 't eind -- dit hoor ik als een innig fluistren
in mij: zoo 't zweeg zou alle licht verduistren
alle warmte zou verstarren van binnen.

De machten die de liefde nog omkluistren
zal zij, allengs voortschrijdend, overwinnen,
dan kan de groote zaligheid beginnen
die w'als onze harten aandachtig luistren

in alle teederheden ruischen hooren
als in kleine schelpen de groote zee.
Liefde is de zin van 't leven der planeten

en mensche' en diere'. Er is niets wat kan storen
't stijgen tot haar. Dit is het zeekre weten:
naar volmaakte Liefde stijgt alles mee.

The gentle forces ...
The gentle forces, they will surely vanquish
at last – I hear this as a sincere whispering;
if I kept silent, all light would be darkening;
all warmth in me would certainly extinguish.
The powers that enslave love will be overcome;
they will extrude all evils successively;
the great salvation may begin then surely,
if the hearts' attentive listening is well done.
We'll hear the rustling in all tenderness,
like we do hear in small shells the great sea.
Love is the meaning of the life on planets:
life of men, and animals nothing can oppress
rising to her. This is the certain knowledge:
Perfect Love always transcends entirely.
[Translation, 2016, Geert Nijland,
with suggestions from Jan Zwemer]
Henriëtte Roland Holst-v.d. Schalk
last updated 1 February 2020
I am Professor of Public Education at Maynooth University Ireland (0.4) and Visiting Professor at the University of Agder, Norway. Since April 2016 I hold the NIVOZ Professorship for Education at the University of Humanistic Studies, the Netherlands (0.2); this will finish in December 2020. Since August 2019 I am Professorial Fellow in Educational Theory and Pedagogy (0.3) at the Moray House School of Education and Sport, University of Edinburgh.
Before this I worked at universities in Luxembourg, Scotland (University of Stirling), England (University of Exeter; Brunel University London), and the Netherlands (Utrecht, Leiden and Groningen) and held Visiting Professorships at NLA University College, Norway, the University of Orebro, Sweden, Malardalen University, Sweden, and ArtEZ Institute of the Arts, the Netherlands.
I have a PhD from Leiden University the Netherlands (1992) and a degree in education from Leiden University and in Philosophy from Erasmus University Rotterdam. I am a former Spencer Post-Doctoral Fellow with the National Academy of Education, USA.
From 2015 until 2018 I was an associate member of the 'Onderwijsraad' (the Education Council of the Netherlands), the main government advisory body on education (see here for more information). Since April 2016 I am a scientific advisor of VERUS in the Netherlands.
I am currently co-editor of two book-series with Routledge: New Directions in the Philosophy of Education (with Michael A. Peters and Liz Jackson) and Theorizing Education (with Stefano Oliverio). If you are interested in publishing in any of these series please contact me.
From 1999 until 2014 I was editor-in-chief of the journal Studies in Philosophy and Education (Springer; ISSN 0039-3746). Since 2016 I am associate editor of the journal Educational Theory and since 2018 I am co-editor of the British Educational Research Journal.
news
11 May 2020
Three of my books have now been published in Chinese. Chinese readers can find information by clicking here or here.

1 April 2020
A few updates:
[1] Obviously, many of the presentations I planned will not go ahead, though in some cases online alternatives are being developed.
[2] My new book, Educational Research: An Unorthodox Introduction, came out end of March so is now available. See here for more information.
[3] Artlink has kindly made the paper I published there in September 2019 freely available -- you can find it here.

18 February 2020
Dr Stephen Heimans, Associate Professor Margaret Kettle, Professor Keita Takayama and myself have been successful in our bid to become the new editors of the Asia-Pacific Journal of Teacher Education.

1 FEBRUARY 2020
A few updates:
- Educational Research: An Unorthodox Introduction is almost ready for publication
- We have submitted the manuscripts for two edited books (see the 'in press' section in 'books') and a third edited book (with Patricia Hannam) will go to the publishers on 1 April
- During March of this year I plan to be at the Gradudate School of Education of the University of Tokyo, Japan, and also plan to present in Seoul, South Korea
- Between now and the end of the year I will be presenting in Bergen (Norway), Vienna (Austria), Hamburg (Germany, via video link), Rotterdam (The Netherlands), Sunderland (UK), Adelaide and Melbourne (Australia), Glasgow (UK), and Warsaw (Poland), Joensuu (Finland), Porto Alegre (Brazil), and most likely Shanghai (China)
- a fifth book in my 'trilogy' is in preparation and will hopefully appear in 2021 (working title: World-Centred Education: A View for the Present)


JULY 2019
Obstinate Education: Reconnecting School and Society is now available -- click here for more information -- I apologise that the book is rather expensive though there is an option, for those who have access to the e-book version via their institution/library, to buy a print on demand copy for €25 -- more information here

I was also notified that an Arabic translation of the Beuatiful Risk of Education will be available soon. Biesta, G.J.J. (in press). The beautiful risk of education. [Arabic translation.] Riyadh: King Saud University Press


Here are links to the four monographs that I see as quite central to my thinking.
2017 2014 2010 2006
About my work
Below is a rather formal description of my research and my academic career and achievements. But what matters a lot to me are my attempts in four monographs I have written so far (Beyond Learning; Good Education in an Age of Measurement; The Beautiful Risk of Education; The Rediscovery of Teaching) to capture the essence (or if one wishes: the enduring features) of this miraculous phenomenon called 'education' – the event where one human being teaches another human being and where one human being is being taught by another human being.
To capture the essence of education is particularly important in a time where the hegemony of the language of learning makes it increasingly difficult to understand and see what education is and ought to be about (see Beyond Learning, 2006). It is also important in a time where regimes of measurement have turned education from a life-enhancing event into a rigid system of administration (see Good Education in an Age of Measurement, 2010). It is important in a time where there appears to be little patience, little space and little appreciation for the experience of being taught, that is, for the experience of being addressed by what and who is other (see The Beautiful Risk of Education, 2014). And it is important in a time in which teaching has gained a rather bad reputation for being a matter of control and learning is seen as progressive and liberating; two views which I think are both problematic (see The Rediscovery of Teaching, 2017).
I have responded to the rise of the language of learning through highlighting the crucial role of the question of purpose in education, and have suggested that in education the question of purpose is a multi-dimensional question having to do with qualification, socialisation and what I have termed subjectification. I have responded to the transformation of education into a system of administration by highlighting the necessary – and as I have called it: beautiful – risk involved in all education worthy of the name. And in my most recent work I have tried to articulate a conception of education that is neither child-centred nor curriculum-centred but world-centred, that is, focused on making a grown-up existence in and with the world possible – a process in which teaching, not understood as an act of control but an act orientated towards freedom, plays a crucial role.
In addition to these four major titles, I have written monographs that focus on the role and significance of the arts in education (Letting Art Teaching: Art Education 'after' Joseph Beuys, 2017) and on education, citizenship and democracy (Learning Democracy in School and Society: Education, Lifelong Learning and the Politics of Citizenship, 2011). Together with Charles Bingham I wrote a book on the work of Jacques Rancière (Jacques Rancière: Education, truth, emancipation, 2010); and with Michael A. Peters I wrote a book on the educational significance of the work of Jacques Derrida (Derrida, Deconstruction and the Politics of Pedagogy, 2009).
The more formal story...
I conduct theoretical and empirical research, and am particularly interested in the relationships between education, democracy and citizenship. My work focuses on education in formal and non-formal settings, with a strong intrest in teachers, teaching and teacher education, curriculum, educational relationships, and the emancipatory potential of education. My research falls within four broad domains:
(1) the theory and philosophy of education;
(2) empirical research on
[a] citizenship and civic learning, particularly in informal settings,
[b] vocational education,
[c] adult education and lifelong learning,
[d] teachers and teaching;
(3) policy analysis;
(4) the theory and philosophy of educational and social research.
So far my work has been published in 16 languages (English, Dutch, German, Swedish, Finnish, Danish, Icelandic, Italian, Spanish, Catalan, Portuguese, Polish, Romanian, Russian, Chinese and Japanese).
I have a degree in Education (Theory and History of Education) from Leiden University (cum laude, 1987) and a degree in Philosophy (Philosophy of the Social Sciences) from Erasmus University Rotterdam (cum laude, 1989), and obtained my PhD from Leiden University in 1992. I was a Spencer Post-Doctoral Fellow with the National Academy of Education, USA from 1995 to 1997. I received honorary doctorates from Uppsala University (2004), Örebro University (2007) and Oulu University (2013) and was awarded the Francqui International Professorship by the Francqui Foundation, Belgium (2010) and the Grand Medal of the University of Ghent, Beligum (2011).
In 2008 my book Beyond Learning: Democratic Education for a Human Future (2006) won the 2008 American Educational Studies Association Critics' Choice Book Award. In 2011 my book with Charles Bingham, Jacques Rancière: Education, truth, emancipation (2010), won the American Educational Research Association Division B Outstanding Book Award. In 2014 my book The beautiful Risk of Education won the AERA Outstanding Book Award (Division B).
During 2011-2012 I was President of the Philosophy of Education Society USA – the first president from outside North America.
During 2012-2013 I was chair of the Committee for the Evaluation of Teacher Education Reform in Flanders, Belgium, at the request of the Flemish Government. In 2015 I became an associated member of the Education Council (Onderwijsraad) in the Netherlands.